Recruit4work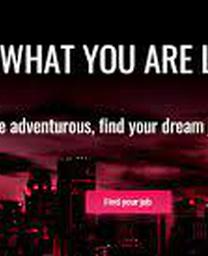 Recruit4work
(10 Empleados)
Vilamar 84
43820
Calafell
Tarragona
ES
★
★
★
★
★
0 Valoraciones
Ver contacto
Descripción de la empresa
Recruit4.work has developed very rapidly since its foundation in 2016 into an established leading European recruitment service provider. We are focused on recruiting and selecting highly specific candidates for a diverse group of European companies in several different industries.




For candidates we take care of the 'next step' in their career and providing them a new challenge in several countries and verticals.




For our business partners we provide highly qualified candidates.  We work in partnership with our clients to unearth exceptional talent, building relationships for the future. Due to our unique approach we are able to find the right candidates swiftly and we are fully equipped to become an extension to your Human Resources department.
Ofertas de trabajo
Campaign Specialist with English - Google Ads Products
(Recruit4work)
Considerable investment in employees and their career development (including product, sales, and personal skills development trainings)...
Telesales Agent
(Recruit4work)
, Madrid
Dynamic, rigorous, diplomatic and highly communicative... you should also have strong customer service skills, and be used to working to targets and changes in products...
Game Presenter - Madrid
(Recruit4work)
Madrid, Madrid
Languages: native dutch / flemish + english (c level) native swiss german + english (c level) native german + english (c level) native japanese + english...
¿Quieres encontrar trabajo?